LAPORAN PEREKONOMIAN INDONESIA
Our whole team dedicated to help each other for doing all the designs, from concepting the design, layouting hundred of pages, developing hundreds of graphics, diagrams and tables and making sure the best result achieved in time of the deadlines. Throughout the journey over the years, we always produce new design style and new ideas to implement to make it better than previous one.
TEAM COLLABORATION
From brainstorming the ideas, concepting the design, to hand-in-hand together with the writers to produce hundreds of report pages that are easy to read, have clear messages and look very nice.
COLLABORATION WITH PHOTOGRAPHERS
Looking for the perfect pictures are not easy especially those that related to Indonesian cultural landscape. We collaborate with photographers to get the best high resolution photo that can be use in order to maintain quality.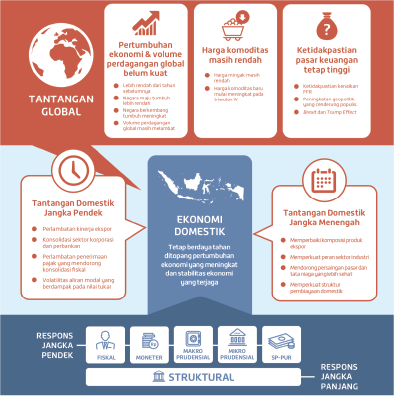 IMPLEMENTING INFOGRAPHICS
The infographic design style are one way to help summarize the complicated data given into a simple, easy-to-understand but nicely designed for general viewers.